So here we are again... Monday. Nearly done with the first month of '09. Holy shnikees! Where has the time gone?!
We've officially started packing. Granted, it's only a couple boxes, but the reality of moving is actually begining to sink in. The process is still slow and painful, with my hoarding nature rebelling at each item being passed along or discarded. There's so much I need to do so we can dig into the deep cleaning, painting, etc. Our new president has been sworn in, and the level of hero-worship is just mind-boggling (did you happen to see
this
?). I'm afraid our daughter is getting a cold (although her little alien frog voice does make me giggle), and I feel "off" as well. My weight loss has plateaud - probably a little something to do with the fact that I've been snacking incessantly (and then I feel lousy about my lack of self-control... think I'll console myself with half a bag of pretzels!) All in all, I've just been a grump.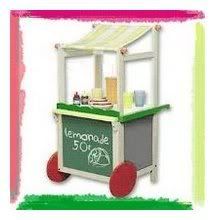 So I opened my email today and learned I'd been given The Lemonade Award from my friend
Shay
:
"The concept of the Lemonade Award is quite simple. It is all about finding people that display a great attitude and/or gratitude. In this day and time, that is very important to have."
Smack. Yep, that's the sound of conviction :)
Last week,
Amy shared some great insights
from a Beth Moore study she's doing. I starred it in google reader so I could go back and read it when I had a bit more time. Well, this morning I took the time, and these few sentences really jumped out at me:
I need to remember that God has me in a position way beyond my capability so that I will be at His absolute mercy, realizing that only He can succeed.....never me - especially in my own strength. Sincerity and sweat will never suffice! Good intentions will always result in failure.
So, so true. An excellent reminder that it's
ALL
ABOUT
HIM
. As I was thinking about all this, I puleld out my Bible (something I haven't done often enough lately) and read the last chapter of I Chronicles. David has gathered things for the temple (which he'd wanted to build himself) and the kingship is being transferred to his son Solomon. Frankly, there are some things he could really be whining about, but this time he gets it right:
David praised the LORD in the presence of the whole assembly, saying, "Praise be to you, O LORD, God of our father Israel, from everlasting to everlasting. Yours, O LORD, is the greatness and the power and the glory and the majesty and the splendor, for everything in heaven and earth is yours. Yours, O LORD, is the kingdom; you are exalted as head over all. Wealth and honor come from you; you are the ruler of all things. In your hands are strength and power to exalt and give strength to all. Now, our God, we give you thanks, and praise your glorious name. But who am I, and who are my people, that we should be able to give as generously as this? Everything comes from you, and we have given you only what comes from your hand. We are aliens and strangers in your sight, as were all our forefathers. Our days on earth are like a shadow, without hope. O LORD our God, as for all this abundance that we have provided for building you a temple for your Holy Name, it comes from your hand, and all of it belongs to you. I know, my God, that you test the heart and are pleased with integrity. All these things have I given willingly and with honest intent. And now I have seen with joy how willingly your people who are here have given to you. O LORD, God of our fathers Abraham, Isaac and Israel, keep this desire in the hearts of your people forever, and keep their hearts loyal to you." (I Chronicles 29:10-18)

Wow. Now THAT'S the attitude I need to have!